Welcome to OAOR!
Vassa or Rains Retreat July 28 – October 24
The monks have begun Rains Retreat for 2018. This year, there will be 4 monks in residence at OAOR for Vassa. Phrawoody (abbot), Phraamporn, Phrasam, and a Thai monk visiting from Germany – Phrakong.
OAOR Welcomes a new Buddha and Sivali Rupas!
Click here to view photos of the monks working to build the foundation for the Buddha.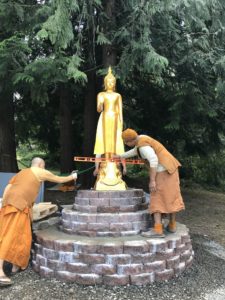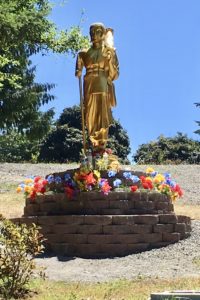 If you would like to volunteer, offer a meal, or have questions, please email us or contact Phrawoody at: OAOR: (503) 563-7714, Phrawoody: (206) 518-7089, Phrasam (971) 263-5705. 
To stay informed about upcoming events and news, please click here to subscribe to our newsletter.